Dr. William Jackson Recognized by Marquis Who's Who for Excellence in Research & Entrepreneurship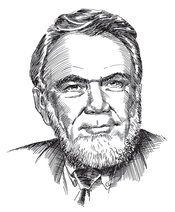 Dr. Jackson has met with success by maintaining professionalism, commitment and a passion for his line of work

GOLDEN, CO, September 22, 2016, Dr. William Jackson has been included in Marquis Who's Who. As in all Marquis Who's Who biographical volumes, individuals profiled are selected on the basis of current reference value. Factors such as position, noteworthy accomplishments, visibility, and prominence in a field are all taken into account during the selection process.

Over the course of a career that has spanned nearly six decades, Dr. Jackson has met with success by maintaining professionalism, commitment and a passion for his line of work. Since 1984, he has served as the president of Jackson International in Evergreen; however, his influence and impact as an entrepreneur was evident well before that. Dr. Jackson was the owner and operator of a janitorial service in Walla Walla, Washington, from 1950 to 1954, co-owner and president of the International Bell Museum from 1978 to 1986, and co-owner and operator of Jackson Brothers Investments from 1970 to 1984. He also served in roles as the director of the student council at the Brook Forest leadership Institute, teacher of psychology and economics for the Englewood School District, executive insurance director of education services at the Idaho School of Employment, and account manager and collection contractor for Montgomery Ward in Washington. With such a diverse professional portfolio, Dr. Jackson is recognized for his ability to lead successful teams in a number of industries. Due to his professionalism, he has taken on additional opportunities throughout his career, including roles as a chairman of the board of Petro Silver, research consultant in agriculture, toxic waste remediation and hyperbaric oxygenation medicine for the Environmental Health Foundation, and staff member for the Southwest Research Institute in San Antonio, Texas.

Dr. Jackson's insights have been documented in published works, including "Brook Forest Leadership Curriculum," "Disciplining Curriculum," "Hyperbaric Oxygenation Effects on the Cognitive Function of Memory," "Barter," "The History, Mystery and Mastery of Mutual Exchange," and "The Arthritis, Osteoporosis and Silica Link: The Calcium Deception." He has also contributed numerous articles to the scientific journals. To remain at the top of his field, Dr. Jackson maintains alignment with the International Foundation of Hyperbaric Medicine, the Undersea and Hyperbaric Medical Society, for which he has served as a research consultant since 1990, and the Stanford University Alumni Association.
​
When queried about his success throughout his career, Dr. Jackson credited his education. He holds a Bachelor of Arts in secondary education from Northwest Nazarene College, a Master of Arts in secondary education administration from the University of Northern Colorado, a Master of Education from the University of Denver, a Ph.D. in higher education administration and research from the University of Denver, and a second Ph.D. from Stanford University. In recognition of professional excellence, Dr. Jackson was selected for inclusion in Who's Who in Finance and Business, Who's Who in America, Who's Who in Medicine and Healthcare, Who's Who in the West, and Who's Who in the World. Looking ahead, he intends to continue growing his business and taking on new opportunities in the field.
---